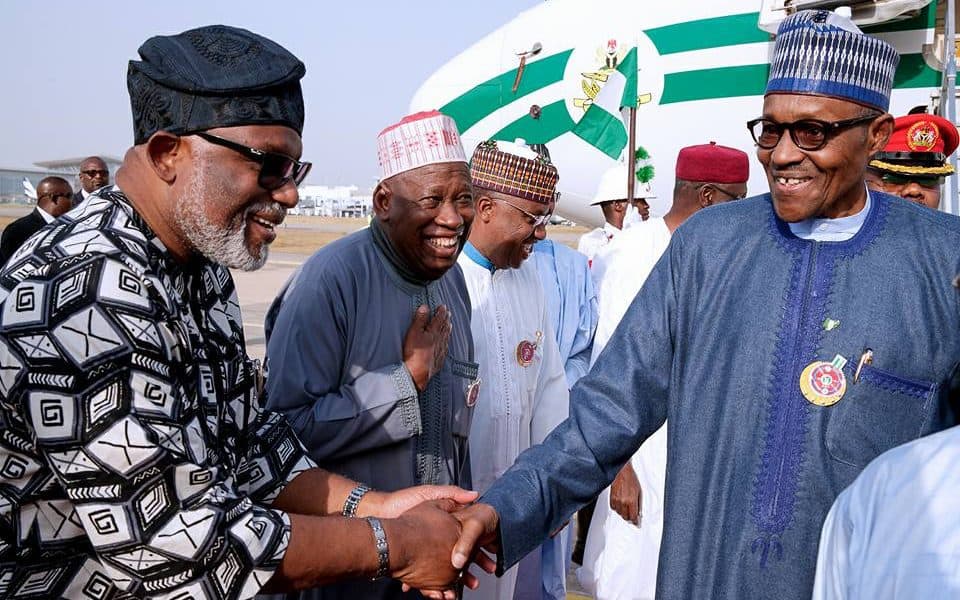 Nigerian state governors on Thursday approved the release of $1 billion from the country's excess oil account to the government to help fight the Boko Haram Islamist insurgency.
The money will cover the whole array of needs which includes purchase of equipments, training for military personnel and logistics.
President-General of Ohanaeze Ndigbo, Chief John Nnia, has vowed not to resist any attempt to bring war on Igbo land in the name of Biafra.
He made the vow while addressing Ndigbo in Lagos at the practice pitch of the National Stadium during the discussion on restructuring.
Maryam Sanda has been denied bail over alleged killing of her husband and hearing postponed till February 2018.
The court however, granted bail to her mother, Maimuna Aliyu; brother, Aliyu Sanda; and another person, Sadiya Aminu, the three co-defendants with whom the prime suspect was re-arraigned on Thursday.
Ahead of the 2019 general elections, the Independent National Electoral Commission has registered 21 new political parties.
This brings the total number of parties in the country to 67.
President Muhammadu Buhari is back in Nigeria after participating at the "One Planet" summit in Paris, France.
249 more Nigerians returned back from Libya on Thursday through the help of the International Organisation for Migration (IOM) and the European Union (EU).
The returnees arrived at the Murtala Muhammed International Airport, Lagos at about 9.47pm aboard an Afriqiyah Airbus A330-300 with Registration Number 5A-ONR.
The Lagos State police command have arrested a gang of notorious robbers specializing in the snatching and selling of stolen vehicles.
One of the suspects, 23-year old Uche Uzobu has confessed to stealing four vehicles in four months.
Results for the 2017 November/December External Senior School Certificate Examination has been released by the National Examinations Council (NECO).
Candidates are required to purchase NECO result checking scratch card before proceeding to check their results online.
Nollywood actress, April Joju Muse has revealed that the police officer that attacked her two days ago, paid ten thousand naira to fix her car glass.
The Lagos state Police Force had earlier released a statement saying the officer had been dismissed, and April has now confirmed that he also paid for the glass he broke.
Fans of the English premier league will once again, have the opportunity to see their favorite teams in action this weekend.